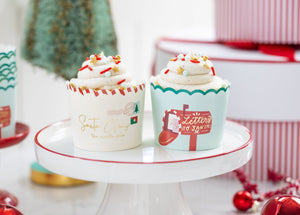 Dear Santa Baking Cups (x50)
Bake your holiday treats in style! Our Dear Santa baking cups come in a set of 50 (2 designs) and can be used to create tasty cupcakes, snacks, mini quiches, and more! They also make perfect gifts or party favors – just fill them with candy and wrap in cellophane! Yum!
You get 50 baking cups in each box set. 25 of 2 coordinating designs.