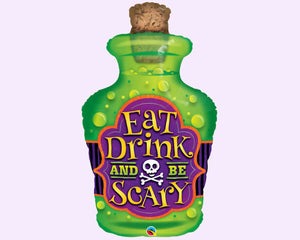 Eat Drink And Be Scary Jumbo 40" Foil Balloon
Eat, drink, and be scary in style at your next Halloween or magic making wizard & witches party! This Jumbo Eat Drink And Be Scary balloon is the perfect prop to add to a fun balloon display or just use as a photo prop at the photo booth! 
Size: 40"
*All balloons are sold & shipped not inflated.