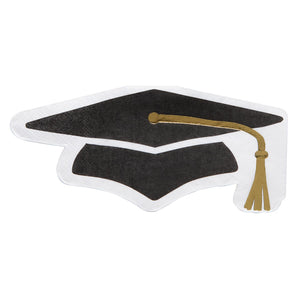 Graduation Cap Napkins (x20)
It's time to celebrate our 2023 Graduates!! From Kindergarten to College we are so proud of you and can't wait to celebrate your accomplishments! These adorable Graduation Cap Napkins, featuring a gold foil tassel, are the perfect addition to any Graduation party this year. 
20 Napkins per pack.
Not microwave safe.