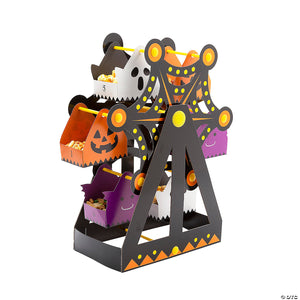 Halloween Ferris Wheel of Snacks
Introducing the perfect way to treat your guests this Halloween! Our spooky and colorful Ferris wheel is here to add a bit of fun to your party and hold all sorts of delicious snacks! Enjoy the ride with this spooky wheel of treats!
Material: Cardstock.
Size: 14" x 6 3/4" x 20"
Simple assembly required.
Snacks not included