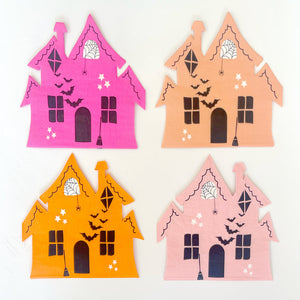 Haunted House Napkins (x20)
Add a pop of color and a ton of fun to your upcoming Halloween party with our Halloween Haunted House Beverage Napkins! They come in an array of spooky-sweet pinks and peachy hues, so you can make your guests scream with delight! Truly spooktacular!
Pack comes with 20 napkins in an assortment of 4 colors.