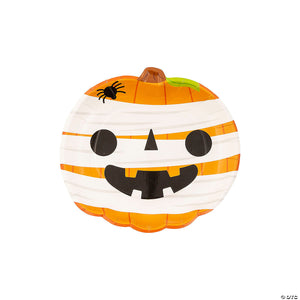 Pumpkin Mummy Plate (x8)
"Mummies don't just live in the movies; they come to your dinner table too! These fun Pumpkin Mummy Plates will put a smile on your face with their cuteness overload. Serving your Halloween treats never looked so spooktacular!"
(8 pcs./unit)
Size: 7" x 7"
Not suitable for microwave use.