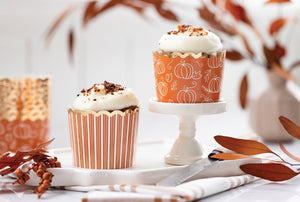 Pumpkin & Stripes Food & Baking Cups (x36)
Bring your baking to the next level with our Pumpkin & Stripes Food Cups! Perfect for cupcakes, mini quiches, candy, veggies or snacks, get creative with this set of 36 baking cups. They'll become your go-to baking helper for just about any project you can dream up!
You get 36 food cups in each box set. 18 of 2 coordinating designs.